The choice of EPS panels, a perfect and durable insulation solution for our Easycube off-site buildings.
In just a few weeks, Easycube is able to design and install gigantic structures to cover spaces for warehouses, workshops, lifebases, industrial buildings and training centres.
Easycube relies on the expertise of its parent company, Dreyer, a recognised specialist in the manufacture of doors and insulating panels, to offer innovative construction solutions on an international scale. Our solution stands out for the speed of installation of off-site buildings, which can be deployed anywhere in the world thanks to the flexibility of our panel and door system.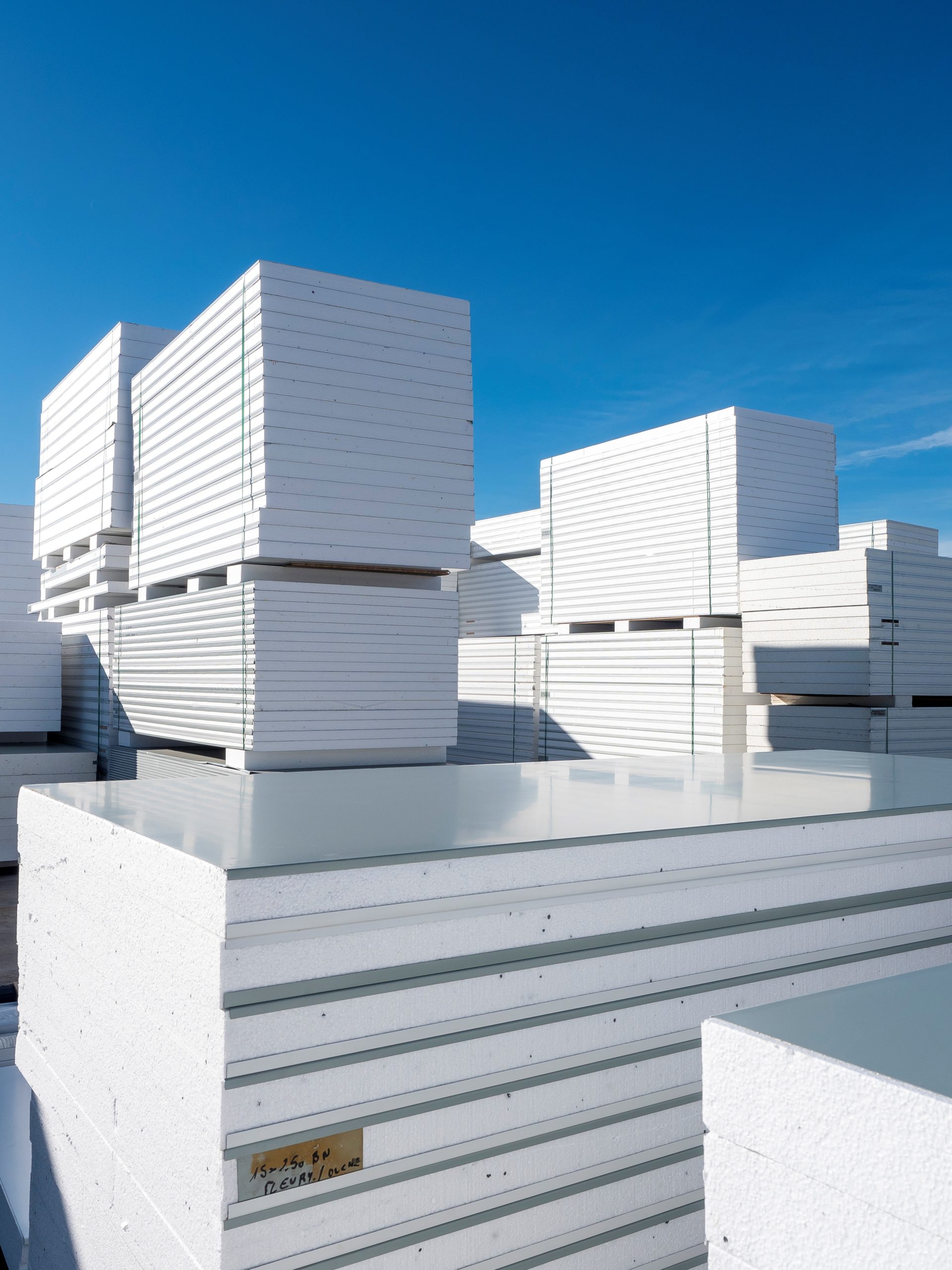 The Dreyer construction process we use for insulation allows us to form building complexes with a reduced carbon footprint based on durable and 100% recyclable insulation. Panels and doors made of expanded polystyrene (EPS), an excellent material with high thermal performance, have been developed by Dreyer for the insulation of partitions, facades, walls.
Expanded polystyrene is a plastic material composed of 98% air and only 2% material. Chemically inert, stable over time and non-irritating, it contains no CFCs, HCFCs or HFCs. EPS also stands out for its hydrophobic quality, with a LT water absorption level (1 to 5%) among the lowest of all insulating materials.
Particularly resistant, the EPS panels comply with the B-s1, d0 fire classification standards. Our panel and door solutions also have the HQE and E+Cn labels and are part of the Dreyer Group's CSR approach to sustainable development and environmental protection.
The flexibility of the construction system implemented by Easycube makes it possible to cover applications of all types, with robust and durable modular configurations dedicated to cold rooms (positive or negative), laboratories, clean rooms, cold stores and refectories.
Dreyer's insulating panel and door solutions allow us to evolve our construction principle and offer a faster, more responsible, adaptable and configurable building solution according to customer needs and local installation requirements