Focus on Easyworkshop's transportable workshops, customizable to your needs
Easycube's transportable workshops can be fitted out according to your needs: offices, storage space, store, training center, workshop, etc. Our solution allows you to quickly deploy a 54m² covered space.
Made up of 20′ or 40′ containers and a structure to cover the central area, Easyworkshop's transportable workshops require no building work.The containers allow the structure to be transported anywhere in the world and the assembly and disassembly can be done in only a few hours.
Permanent or temporary, insulated, comfortable and secure, our Easyworkshop solution offers you the unique possibility to compose your workshop according to your needs! Its modular structure allows you to install them anywhere, even in isolated areas. Thanks to their structural property containers, the structure is supported by the containers themselves.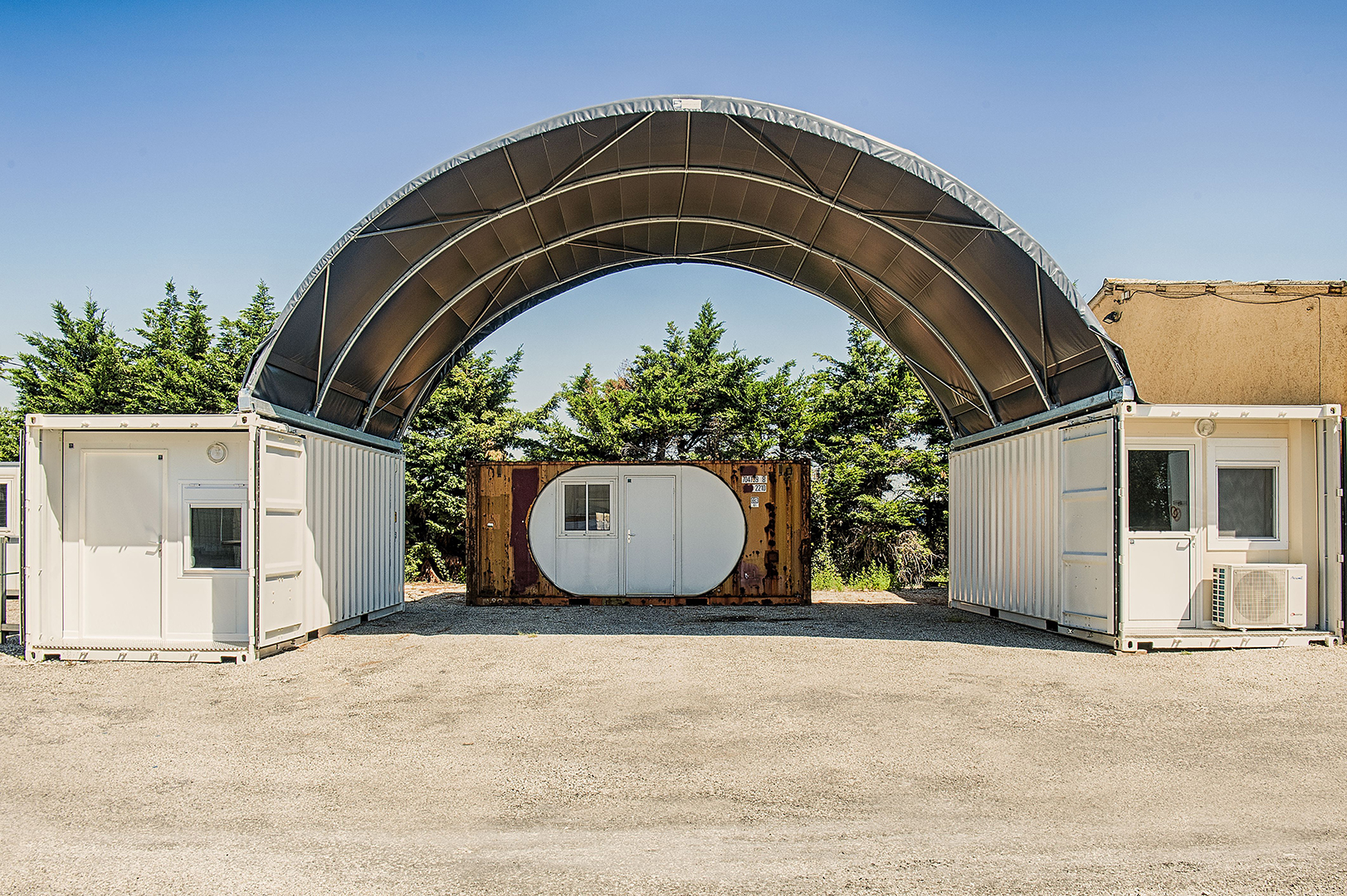 Two different structures are possible:
The half-moon structure:
Length 6m or more
Width 9m
Height from ground to water point: 5.80m
Structure made of high tensile steel tube and seamless cross
Option : rain net
Galvanized structure with 2 lean-tos:
Composed of a 20 feet (12m x 6m) or 40 feet (12m x 12m) container
3 possible heights from ground to high point: 5.94m, 6.18m or 6.79m
Galvanized steel structure with roof overhang and gutters
Option: gable cladding
The spaces can be combined in length to form a tunnel, in width to increase the number of bays, or in height by stacking the containers.
Easycube has put all its know-how into the deployment of Easyworkshop transportable workshops:
• Easily movable solution with no foundation required
• Quick and easy installation
• Assembly directly on site
• Adaptable to all types of containers
• Made in France
From consulting to design to production, Easycube's teams will support you throughout your project thanks to its integrated design office. For more information on our achievements and solutions, do not hesitate to contact our sales teams: https://www.easycube.fr/en/contact/.