Easycube and Dreyer develop a new efficient and responsible construction system alongside the european fund ERDF
The European Regional Development Fund (ERDF) has been working alongside Easycube and Dreyer since 2010 as part of its European territorial development policy for areas where access to energy remains a challenge. The European ERDF organisation supports our company Easycube and finances up to 50% of the research and development of very high energy performance industrial building solutions.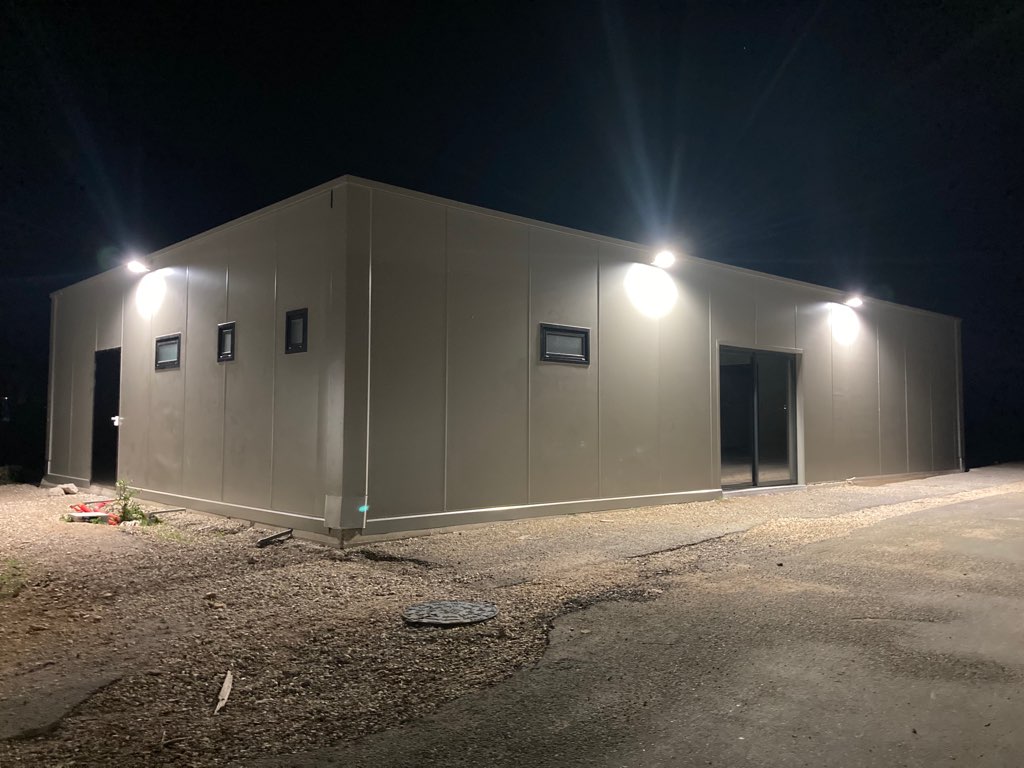 In this context, a first project launched in 2010 has enabled us to validate the feasibility and relevance of our innovative construction system based on Dreyer isothermal panels mounted on steel structures. Easycube now exports and installs these modular building solutions in kit form internationally and particularly in Africa, in areas that are difficult to access.
For the first time in 2020, our Easycube design office developed our construction process and implemented a unique building, made entirely from isothermal panels and doors mounted on a light frame, which frees itself from the metal structure.
The choice of expanded polystyrene (EPS) insulation, a robust and very light material, makes it possible to design a customised off-site building and to ensure that it is quick and easy to install on site. Dreyer's panel and door system allows us to form building ensembles with a reduced carbon footprint based on durable and 100% recyclable insulation.
The removal of the metal structure also optimises the energy efficiency of the building, the metal part of which today represents a significant source of heat loss.
This first prototype of a new-generation, sustainable and 100% recyclable building, is currently installed on the site of our production plant in Avignon to house our employees' social premises, with a refectory, break room and changing rooms.
Our design office is now working on the deployment of this new constructive technique in isothermal panels for our customers.